HOLIDAY INN VANA NAVA HUA HIN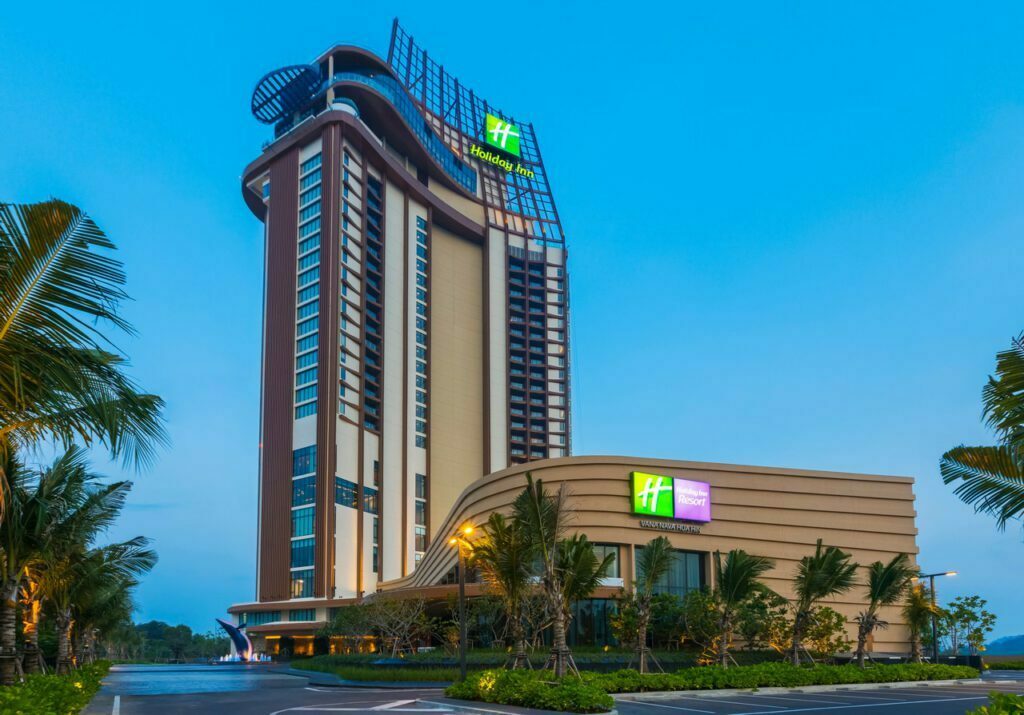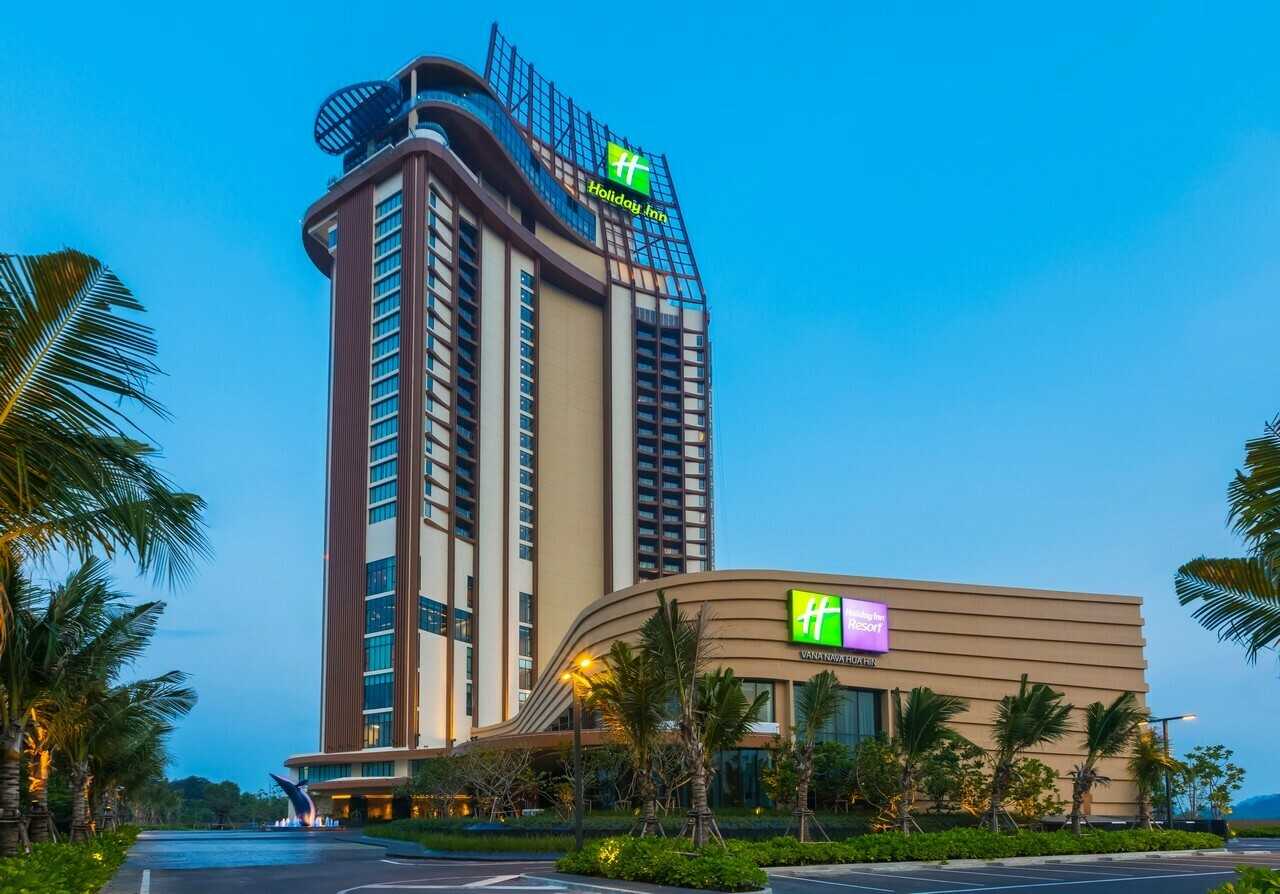 Hua Hin, the classic seaside town perfect for any vacation, whether it's a romantic getaway, a trip with your friends, or even a family taking their kids on holiday. Those looking for an accommodation that will cater to your every whim, Holiday Inn Vana Nava Hua Hin, with the hotel situated right next to the Vana Nava Water Jungle, is the perfect place for you and your family.
The hotel's concept encompasses the atmosphere of a fishing village with an emphasis on wooden materials to evoke a relaxed, holiday ambience. The hotel comprises 300 rooms decorated with vibrant hues of indigo, blue and coral orange with beautiful artworks related to the Gulf of Thailand. The service, too, meets up to the Holiday Inn standard. Guests may choose from the standard Ocean View room to the lavish Ocean Suite. Those with children may opt for the Kid Suite designed with an inspiration of a submarine. Don't forget to check out the infinity pool on the 26th floor which offers a stunning view from the highest point in Hua Hin. 
You haven't reached a seaside town if you haven't tried any seafood, so head to the kid-friendly restaurant, Plamong, on the 7th floor. Those who want some chill vibes will not be disappointed with the Lobby & Talay bar on the 8th floor, which features a coffee machine and our skilled baristas waiting to welcome everyone with snacks, coffee, and light snacks. An Afternoon Tea is also available.
Speaking to Mr. Nathan Quilan, the resort manager expresses his feelings towards Boncafé and its impressive and agile service, along with its selection of products that can cater to the resort's requirements. These include the automatic coffee machine that is suitable to a crowded restaurant, while the espresso machine allows the baristas to create sophisticated drinks for their customers. The hotel itself, too, is always striving to improve and develop new recipes to keep guests excited. 
For the new year and the beginning of 2020, Holiday Inn Vana Nava Hua Hin will be hosting special activities to welcome their guests. This includes a collaboration with The Royal Project Foundation to source ingredients from local farmers in Hua Hin and its surrounding areas. Other activities include the Thailand Open Hua Hin tennis championship at True Arena Hua Hin—Thai audiences should definitely not miss out on this world-class competition. 
Last but not least, Mr. Nathan and the Holiday Inn Vana Nava Hua Hin team would like to greet readers through this column and wish you all great things this new year.