Suan Lamai: Feast on Rayong's scenic view and it's renowned fruit buffet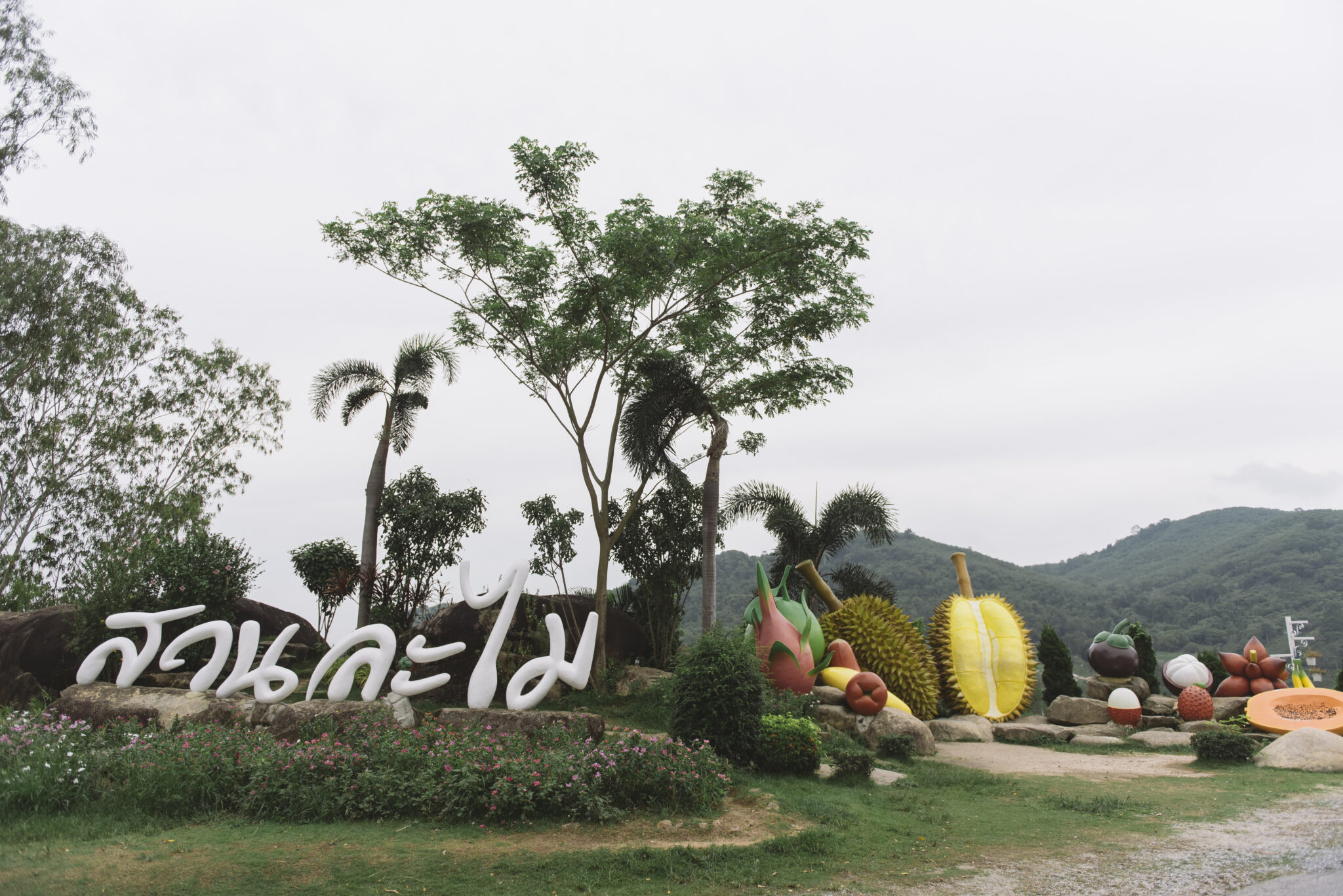 Rayong—a hidden gem perfect for any season all-year-round. Whether you enjoy chilling by the beach, strolling along the old town area, or visiting festivals like the annual Amazing Winter Flowers Festival at the end of the year, Rayong will always have something up its sleeves. Another unique highlight of this lovely province is the array of fruit gardens where visitors can pluck and taste tropical fruits the likes of rambutans, durians, and mangosteens right from their stems.
Amongst the popular tourist attractions in Rayong, Suan Lamai tops off the list. Tucked away in the valley with its vast perimeter of over 500 rais, you will never be as close to nature as this. Suang Lamai's attractions are seasonal. The winter season sees Suan Lamai transform into a flower garden, though the highlight lies in what the garden has to offer during the summer period—the all-you-can-eat fruit buffet. After buying the ticket, hop onto the shuttle bus that will drop you off at the different drop-off points, where you can taste the different types of fruit to your heart content. Once finished, take the shuttle back to the starting point. Another highlight is Suan Lamai's flock of sheep for visitors to feed. Note that the fruit buffet itself also varies seasonally, with the summer period between April and June bearing tropical fruits the likes of durian, mangosteen, and rambutans. For the winter season, which spans October to March, where you will be taken down to the strawberry field and the orange and longan garden. 
Not just that, Suan Lamai also offers a real camping experience through their caravan-style accommodation for those who love the verdant greenery and the cool forest breeze. The house vans come equipped with proper beds, a fridge and a bathroom—all the necessities that can be found in any hotels. Topping off the experience, Suan Lamai also provides guests with a private barbeque service, along with ingredients including marinated steak, housemade sausage, or even fresh seafood. Each van can fit up to four people maximum, with price starting at 2,000 baht for two people between Monday to Friday and 3,000 for two people during the weekends and public holidays. Breakfast for two is included in the package. Those with a third or fourth guest will be charged an additional 500 baht.
If you enjoy freshly-brewed coffee and beverages, don't forget to visit Suan Lamai Coffee. This café with a view is ready to welcome weary guests and travellers with coffee and tea to your liking. The smoothie here is also not to be missed. Those looking for something heavier, head to the neighbouring Suan Lamai Steakhouse for a hearty steak, grilled pork and fish, sausages, pasta, and salad. Opening up her family's garden to the public, Pimnipa 'Gift' Pitipantharat, the owner of Suan Lamai, named the garden, Lamai, after her grandmother. With the place being strongly rooted in her family background, Gift explains that she aims to treat every visitor as her very own family. Say hello to Gift and her team if you have a chance to drop by. You will certainly fall for the charms of Rayong and its people !