BONCAFÉ (THAILAND) CO., LTD.
Boncafe launched 3 new blends on the occasion of 30th anniversary
As the leading one-stop coffee solution provider, Boncafe formulated the 3 new coffee blends, serving coffee drinkers who seek for more complex and wider varieties in coffee savoury.
1991 Blend / Light & Delicate
From our founding aim to source the best quality coffee for Thais, up until now, Boncafe remains committed to that virtue. We continually pour our hearts into processes, from bean selection, coffee roasting, to customer services, hoping to diversify and uplift Thailand's coffee industry.
2014 Blend / Stronger with Pride
Proudly being a part of an Italian holding company, Massimo Zanetti Beverage Group, one of the world's biggest coffee companies, has been a big step for an entire Boncafe Group. Not only does the acquisition bring about merchandises and services development in meeting world-class standards, but also leads to firm cooperation with business partners across the globe aiming to drive the coffee business altogether.
2021 Blend / Caring & Sharing
Boncafe has strongly grown along its policy to support local farmers by engaging with the Integrated Tribal Development Program (ITDP). The mission is to promote social, environment, and farmers' livelihood development in the northern region of Thailand. We could say that every sip of this blend is your contribution to the community with us.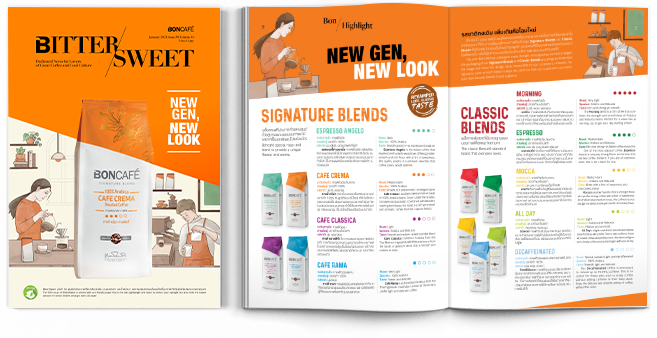 Bitter/Sweet this issue we have an important change to Boncafé is the revamp of the packaging of our Signature Blends and the Classic Blends and we dedicated our resources and time on developing an application that will cater to coffee lovers and entrepreneurs who seek professional consultation. Along with the Boncafé Application.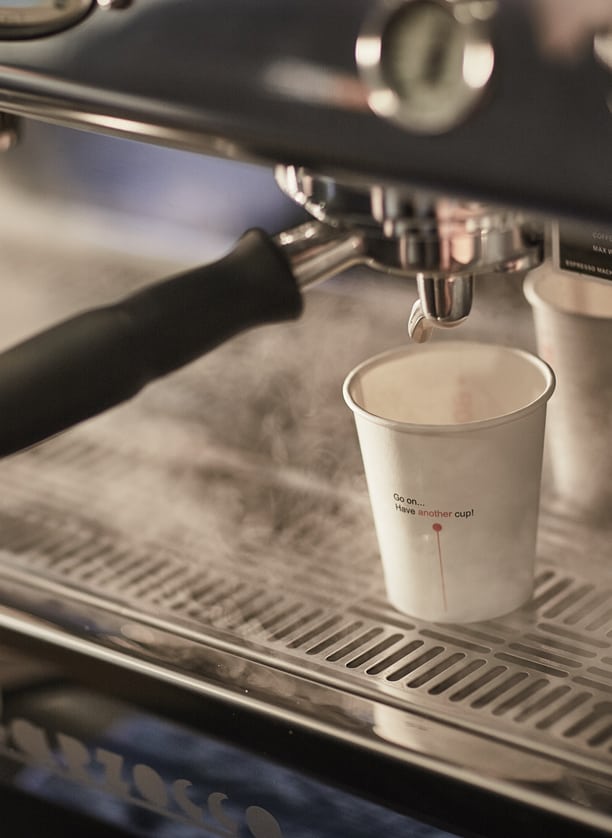 Boncafe Thailand is the one stop coffee solution leader in this business with more than 29 years of experience including manufacturing, exporting, and distributing coffee products.
Boncafe values not only the product quality but also the after-sales services and mechanical maintenance by experienced technicians which are services that we aim to improve and attend to our important customers' matters in less than no time; to make sure that your business can run smoothly without pause.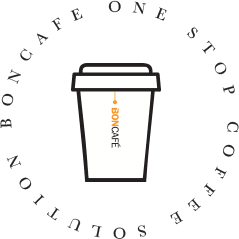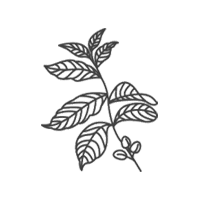 PRODUCE COFFEE / MILLIONS KG.