Why should you select Vending Machine from Boncafe?
➤ Products variety
➤ Easy and fast operation
➤ Cost control
➤ Machine provision (Free on loan)
➤ Service & maintenance
➤ Suitable for different types of businesses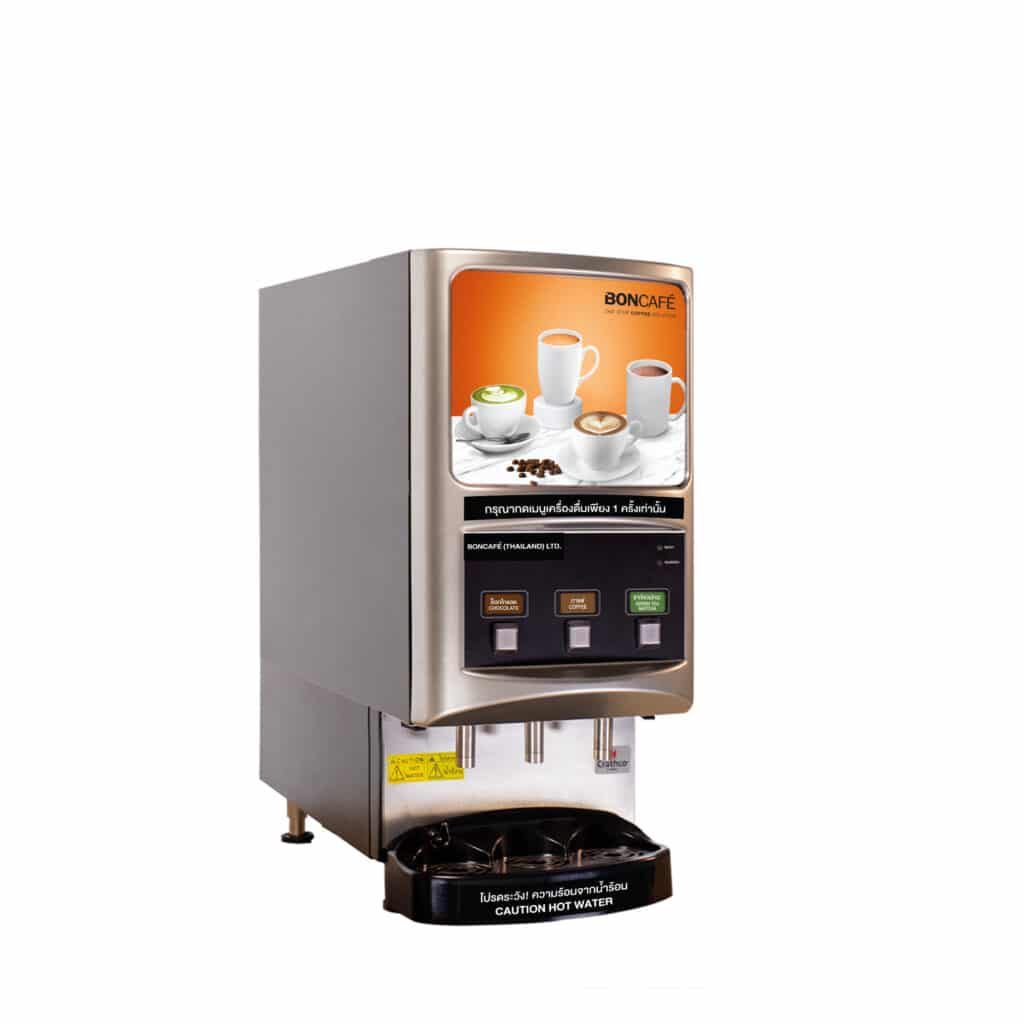 Vending Machine Crathco PIC-3T
Dimensions (WxHxD, mm): 310x700x610
Power (volt/kW): 230 / 2.5
Product container capacity (g): 1000
Beverage menu: 3
Product powder style: 3 in 1
Country of origin: USA 
Alarm light system and push button lock when the product is running low.
Automatic cleaning system*
Anti-insect sealing system
Taste consistency in every glass, cost control
*Automatic Cleaning System is for daily cleaning of the mixing unit by a push of a button. However, disassembling the unit for weekly cleaning is recommended.