Bay View Cafe at Sametnangshe Boutique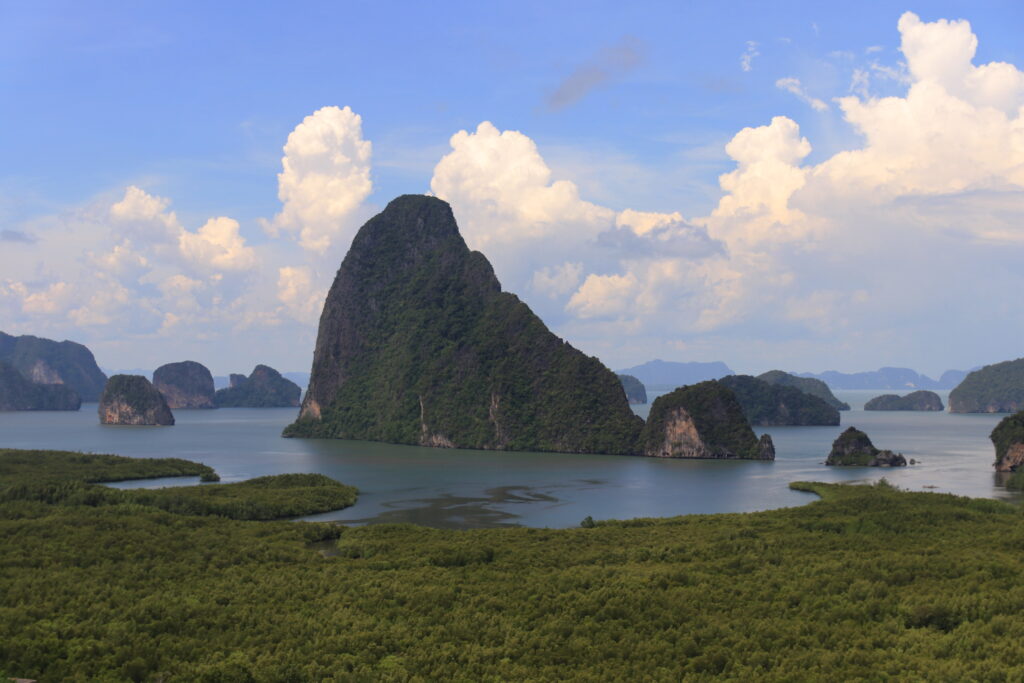 Bay View Cafe is designed to blend in with the surrounding nature, yet the café also remains fascinating in itself. It offers a feeling of being in a secluded jungle hut by the sea. Here, customers can enjoy different corners of the café, whether that's the outdoor zone with the sea breeze or indoor away from the sunlight. Plus, it's a great photo spot, so take some snaps while waiting for food and drinks.
Coffee, Tea and the Sea at Sametnangshe Boutique
Sametnangshe Boutique is one of the trending resorts that have been popping up on social media feeds recently. Thanks to its breathtaking view of the ocean and the mountains, the hotel's vistas are one of its primary key selling points. Sametnangshe Boutique is complete with accommodation and a dining spot serving mouthwatering dishes one can enjoy while taking in the view. Those who prefer beverages can also pick from the fine selection of coffee and tea available from the menu. The person behind this success is the owner and GM Pawitchaya Tormaitri.
The menu here is as good as the view—naturally, seafood dishes with freshly caught ingredients such as seafood pizza and salad with fried shrimp. For drinks, enjoy some great coffee made with La Marzocco GB3 that comes with 3 groups to accommodate customers with consistently delicious coffee throughout the day. After all, La Marzocco's quality standard is something that won't ever let you down.