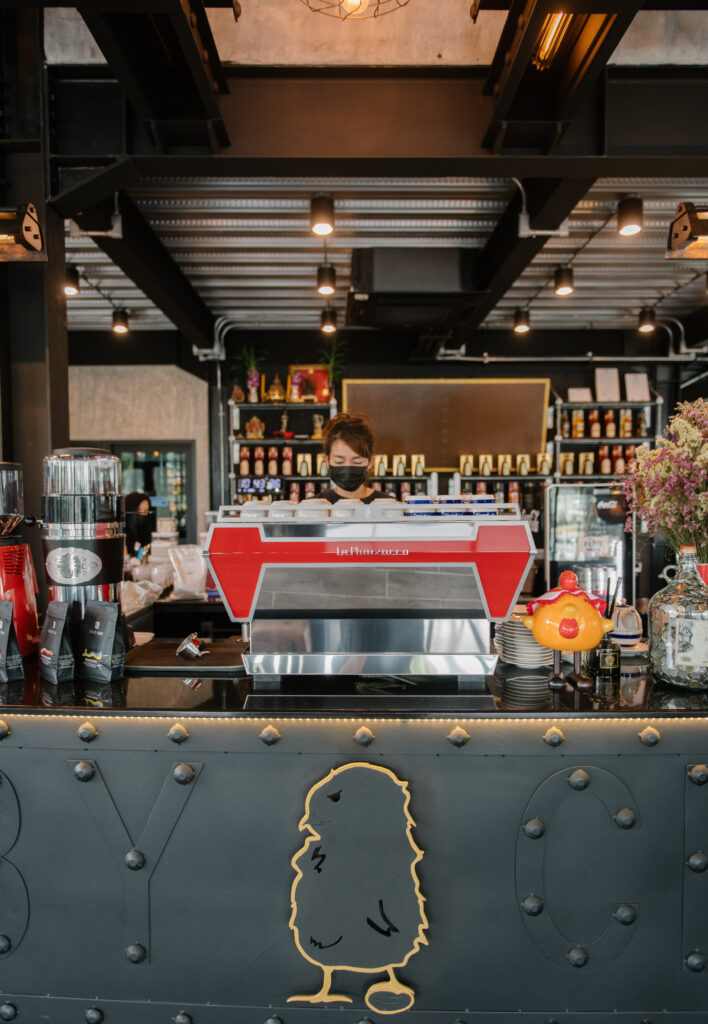 Choosing La Marzocco for its quality and Boncafé for the warranty and after-sale service, Somkiat opted for La Marzocco KB90 in red to create a suave contrast against the interior's black hues. Despite being in a soft-opening stage due to Covid-19, the café has received a warm reception from local customers. The menu offers a wide range of selection between Western and Thai food, along with hot and cold beverages, tea and coffee that look as good as they taste. You won't be disappointed.
Drink and Dine at Ban Chang, Rayong
Ban Chang, Rayong, is one of the closer districts near the province's industrial estate. Starting a café or a restaurant here is thus another attractive opportunity one shouldn't look over. Take Baby Chicken Cafe', for example, which provides a comprehensive F&B service to visitors. Thanks to steel factory owner Somkiat Amnakmanee's vision, the café came into fruition as a family project-slash-business after Somkiat's eldest daughter graduated from abroad with experience working in the F&B industry.
The café sits opposite Sam Nak Thon Municipal Office with parking space for visitors with spacious interior and a function room on the second floor for hosting dinner events and parties. The café boasts modern design in sleek black with the main structure constructed of quality materials and steel frames from Somkiat's factory.