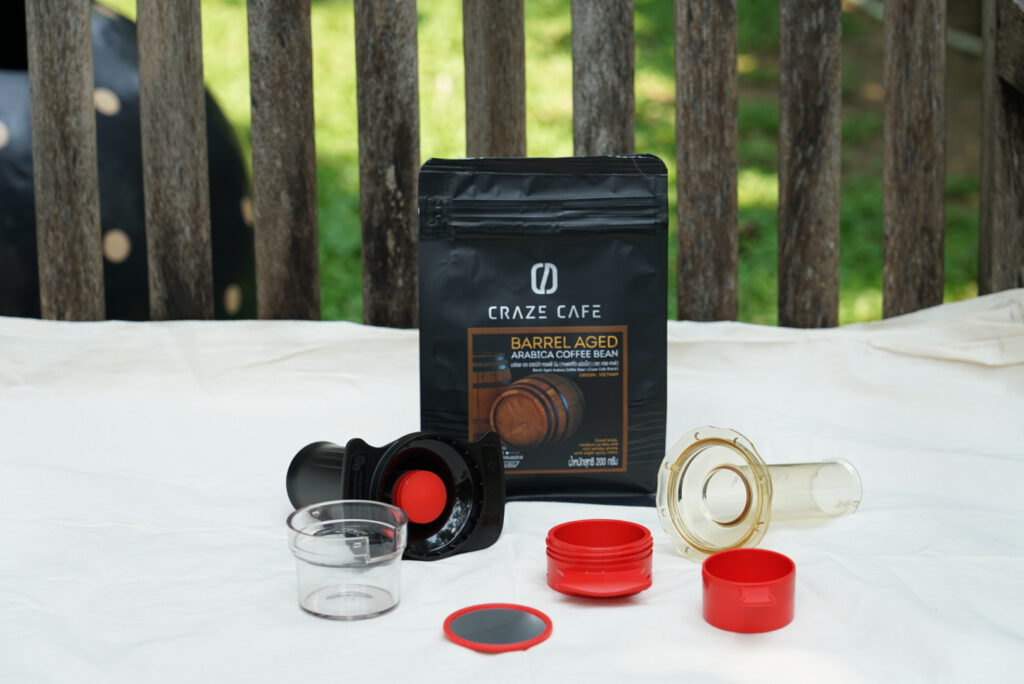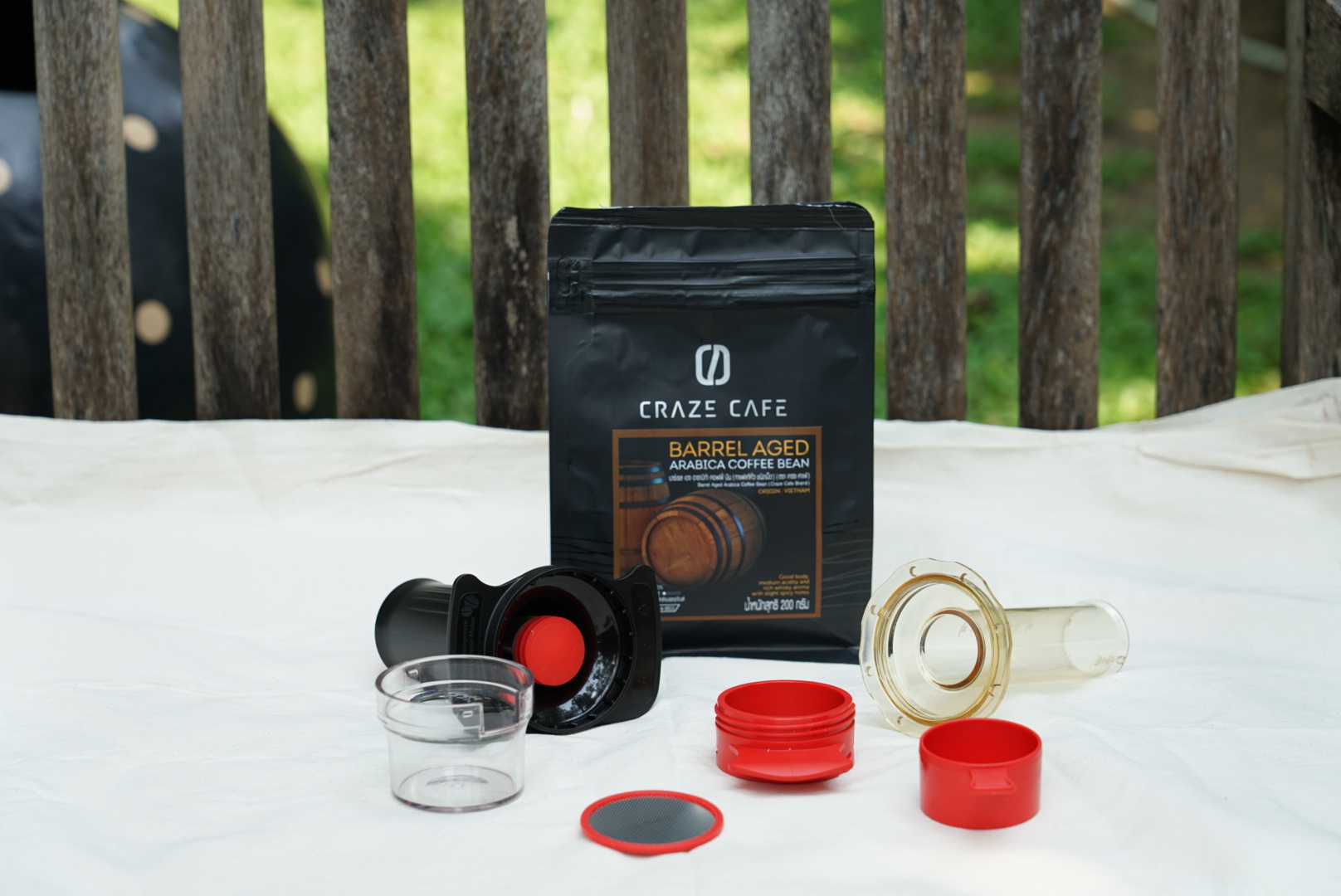 Cafflano Kompresso : Espresso On The Go
For some, getting a good rest means reconnecting with nature, be it mountains or the beach. However, being close to nature sometimes means compromising many indulgences, especially when it comes to those who need a good shot of espresso in the morning to function fully. In this issue of Bon Feature, we would like to introduce a new camping-slash-vacation companion, the Cafflano Kompresso portable authentic espresso maker – a light and compact invention that is easy to carry and even easier to use.
The Cafflano Kompresso is a portable espresso maker that does not require any electricity, as it only requires the flashlight-sized hydraulic system that can produce coffee with just a light press. Users will only need to have hot water, coffee beans, and a coffee grinder to enjoy freshly ground espresso. If you are not sure about which beans to use, try the Craze Cafe Barrel Aged beans from Vietnam. The low-roasted beans have been aged in oak barrels laced with premium quality whisky and offer medium acidity with a hint of spicy notes from the whisky.
The Cafflano Kompresso comprises only six different components. To operate this espresso compressor, simply add ground coffee and hot water into the piston to get a rich espresso shot. The standard pressure for making espresso is approximately set at around 9 bar for 20 to 30 seconds. On the other hand, this Cafflano Kompresso employs a hydraulic system complied with Pascal's Principle in place of electricity. By increasing the air pocket and pressure above the hot water as it gets transmitted through the coffee. As soon as the handle and piston are pushed down, the air inside is compressed, and the water is then sent through the coffee at a high-pressure that equals to an electric pump in a standard espresso machine. At the same time, the unique compression-model design helps to maximise force efficiency, thus allowing for the air pressure profile to be adjusted manually during the extraction.
In addition, the Cafflano Kompresso is less than 200g in weight with a compact size that is no larger than a portafilter. It is durable and hygienic, but most importantly, it is sustainable and eco-friendly because no filters are required. Just these qualities alone make the Cafflano Kompresso worth having in your cupboard.
The Cafflano Kompresso is available for purchase at every Boncafé showroom and online via www.boncafe.co.th, Lazada and Shopee online store.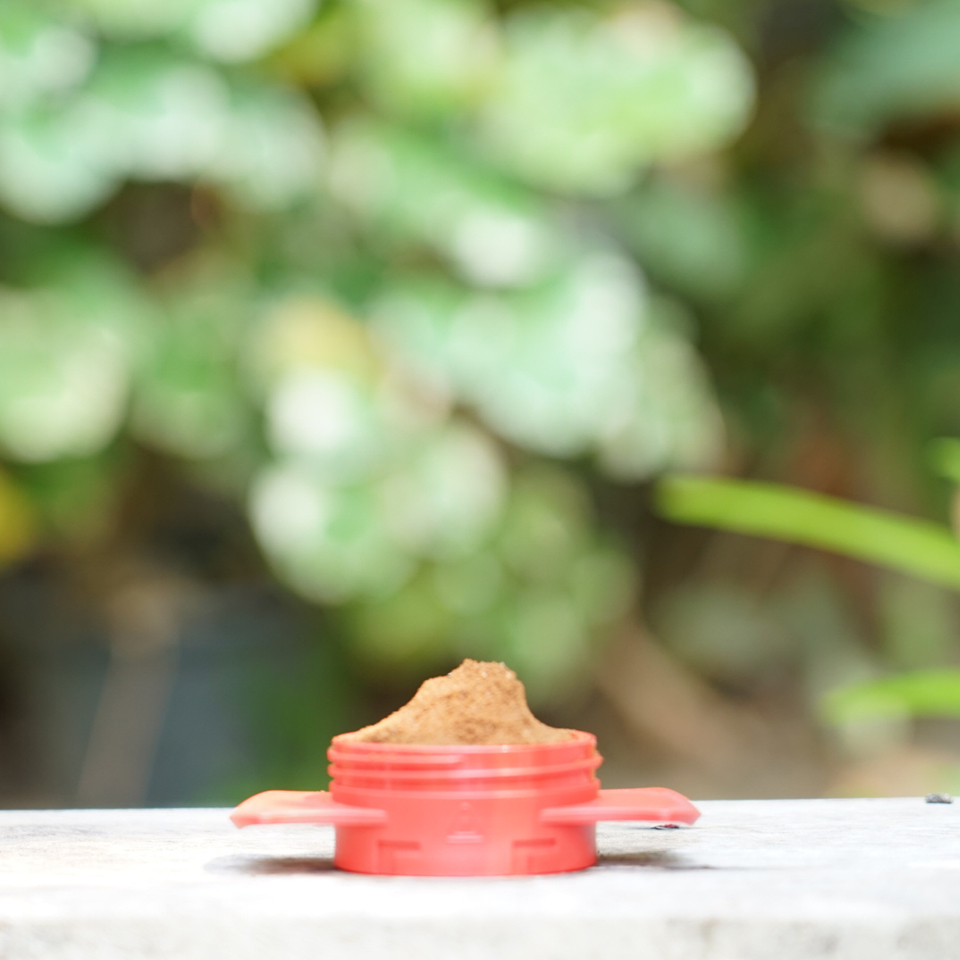 1. Add ground coffee 10-15 gram.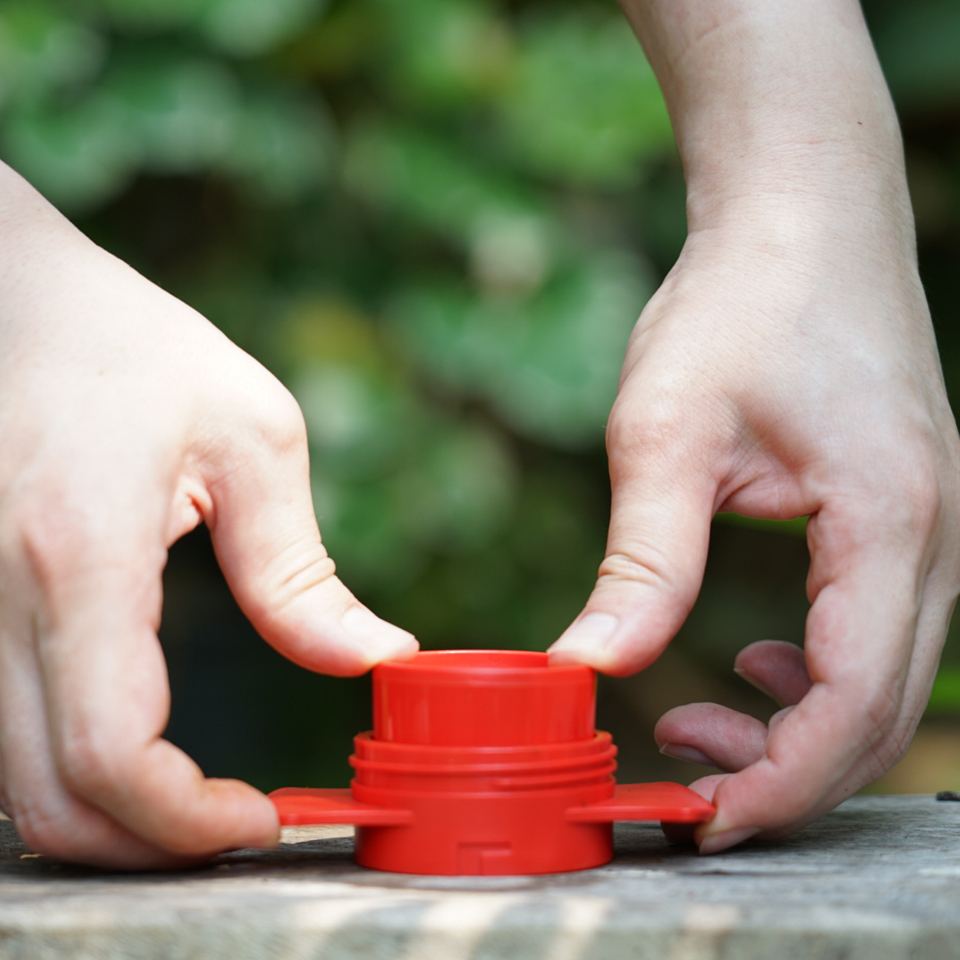 2. Tightly compress the ground coffee.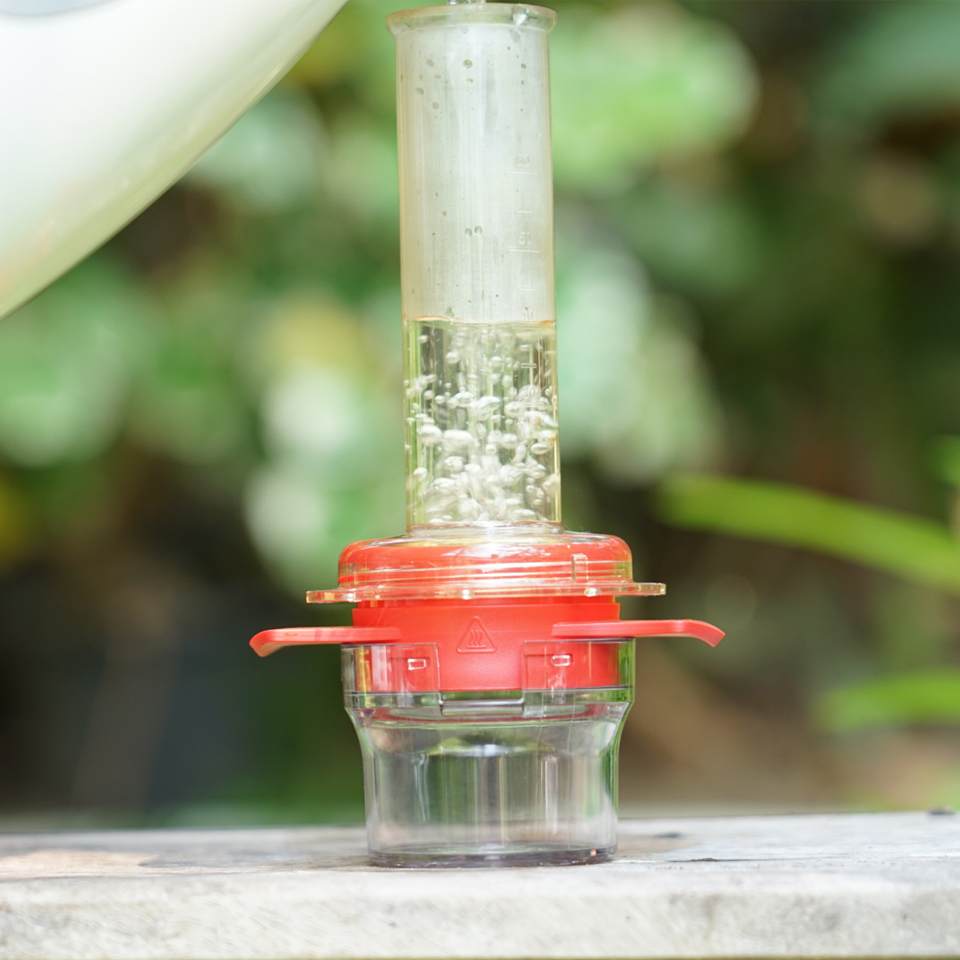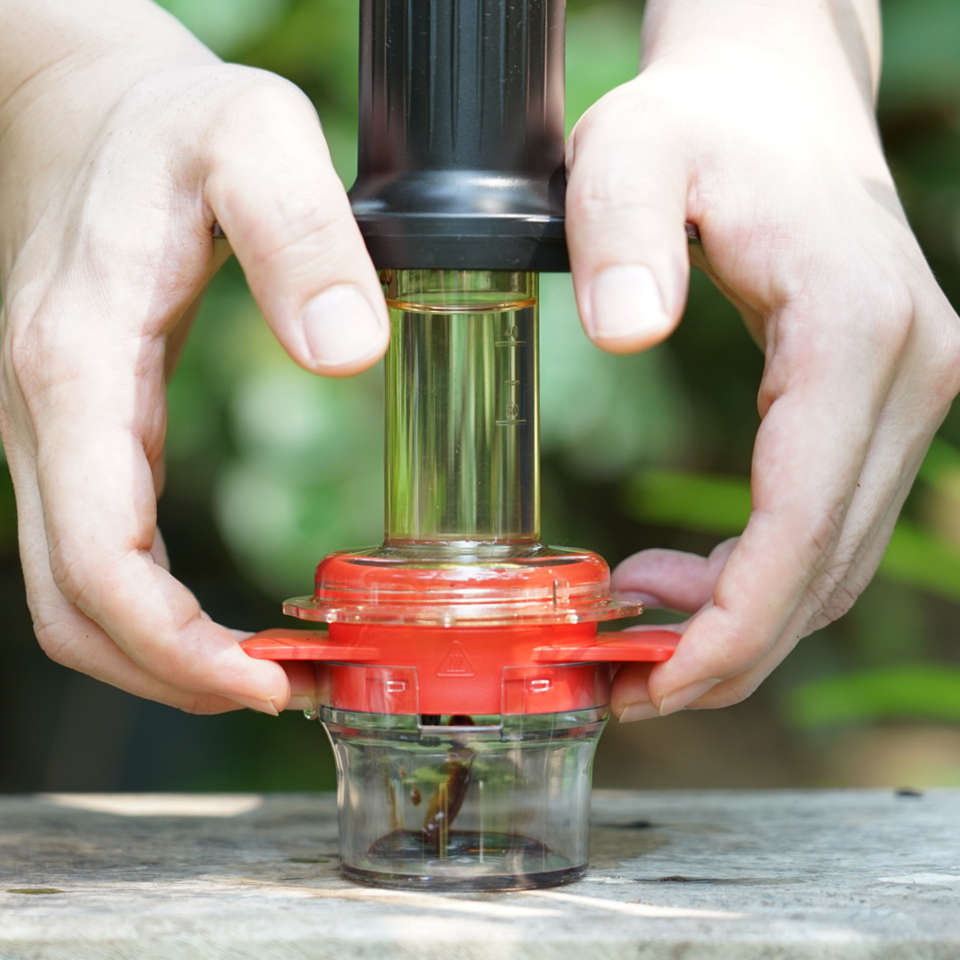 4. Press to transmit hot water through the coffee.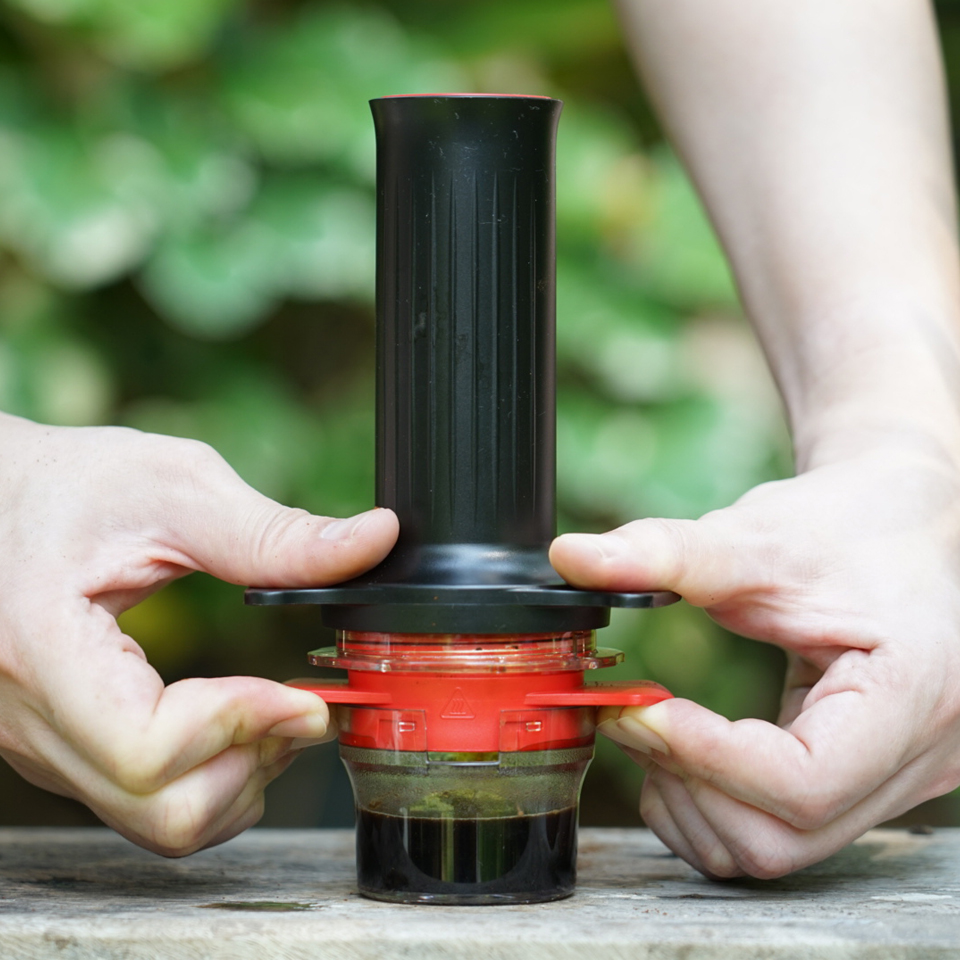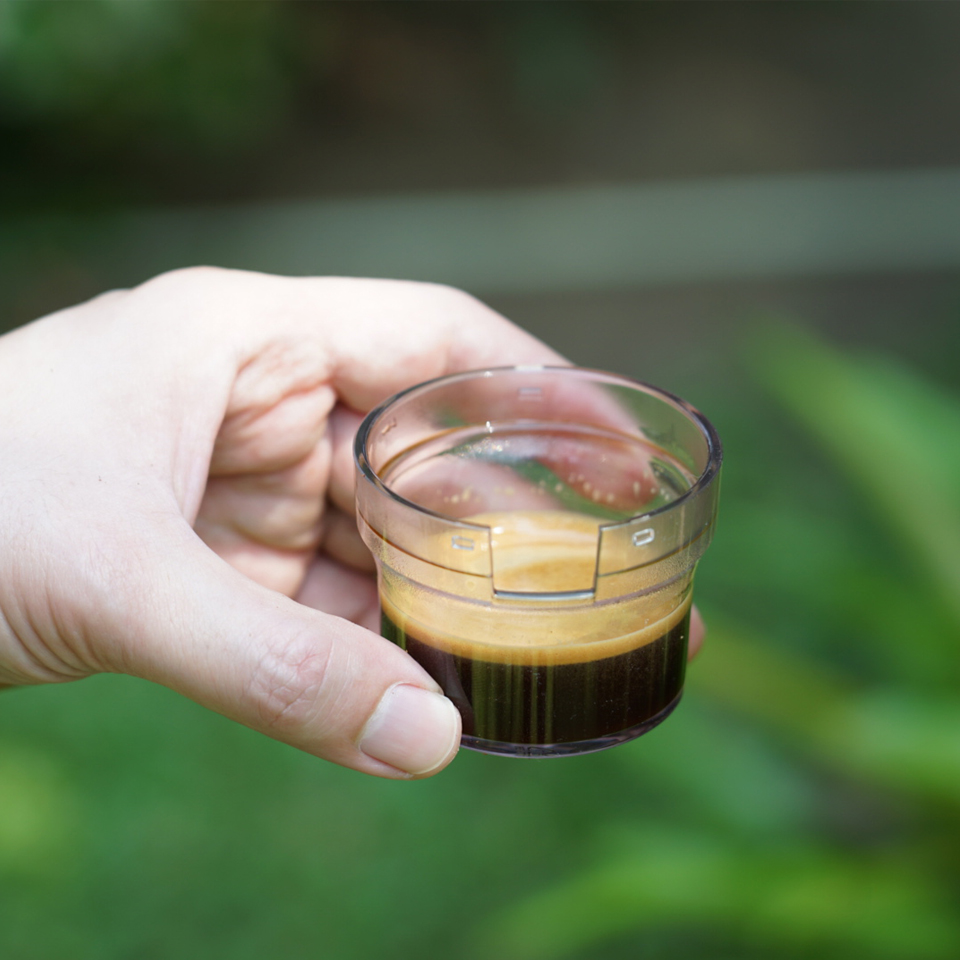 6. Enjoy your cup of freshly made espresso.