THAILAND'S 2ND CREATIVE AND ART BARISTA CHAMP HAS BEEN FOUND!
This year's grandiose contest "Thailand Creative Barista Challenge Episode 2 by Boncafe" has finally ended after spending more than 8 months searching all over the country to find the best participants to take part in the national barista championship which was held on 26 November 2019 at the Eden court, Central World 1st floor. Boncafe sponsored the winning prizes with La Marzocco's Linea Mini coffee machine along with other prizes worth over 300,000 THB. More than 200 regional contestants took part in the contest until there was only 20 contestants were selected for the national stage, which later on competed to find the 5 best art and creative baristas who won the prizes: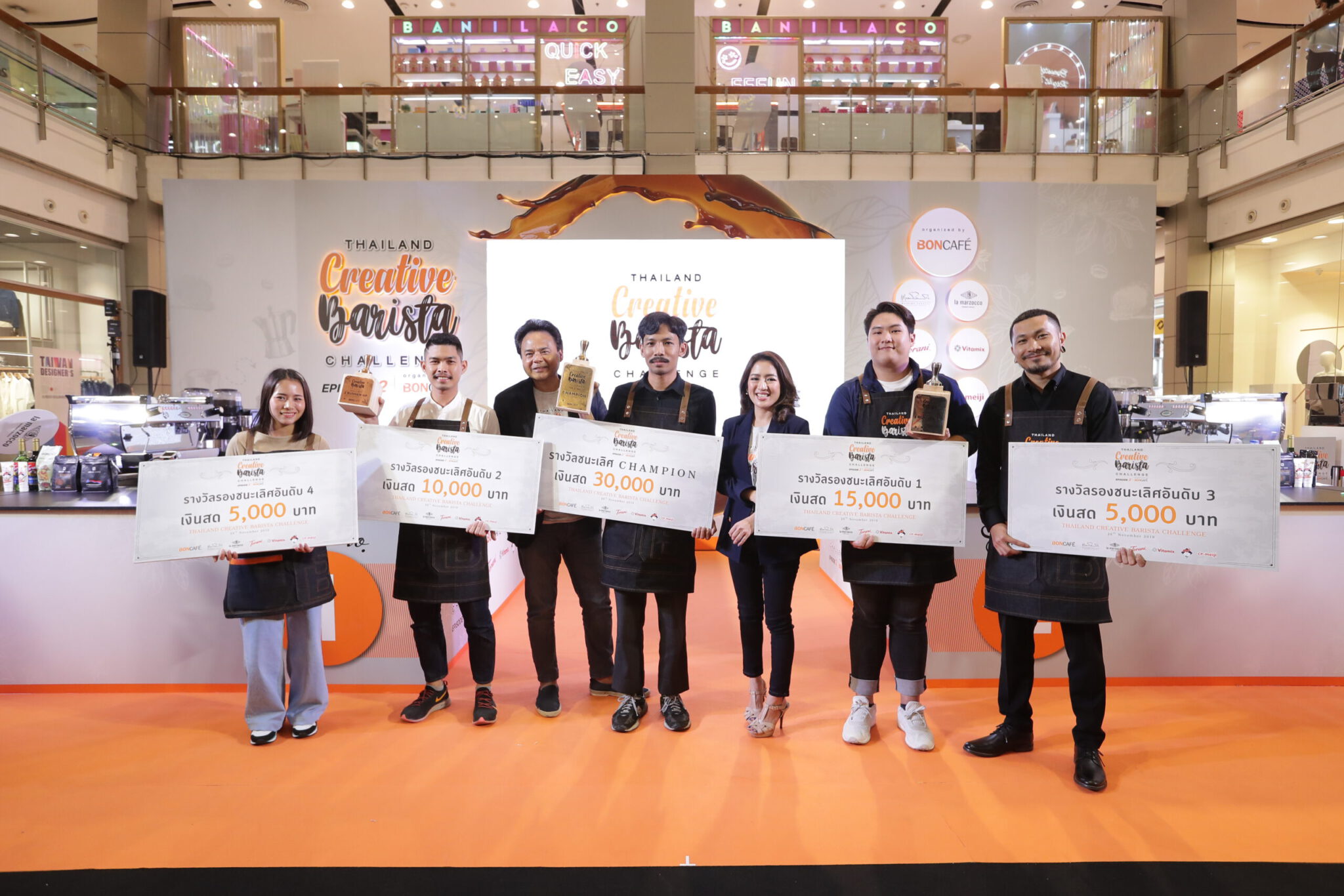 The Thailand Creative Barista Challenge Episode 2 is a competition that aims to create a stage for baristas to show their skills and creativity to push the potential of their own signature coffee into becoming more than just any ordinary coffee by combining their ideas along with different materials to create their very own distinctive and enchanted drink. Boncafe (Thailand) chief, Khun Usapan Inteevoravong and Mr. Joe Mohan, Group CEO of the ASEAN & East Asia Boncafe International chaired the opening ceremony along with several international & domestic executive committees that join this year's challenge with thrill and excitement while also aiming to create a special bonding throughout the competition.
As the leader in the full service coffee business industry, Boncafe (Thailand) under the Massimo Zanetti Beverage Group has always foreseen the importance of improving the coffee business to be more well-known by improving both the products and promoting Thai baristas with extraordinary skills into the professional stages. Boncafe believes that this is one of the most sustainable ways to improve the industry, by increasing the potentials of the personnel within the industry, which has been a mission that Boncafe had been continually carrying out for the past 28 years.