Pullman Khon Kaen Raja Orchid
Lost in Isan's Soul at Khon Kaen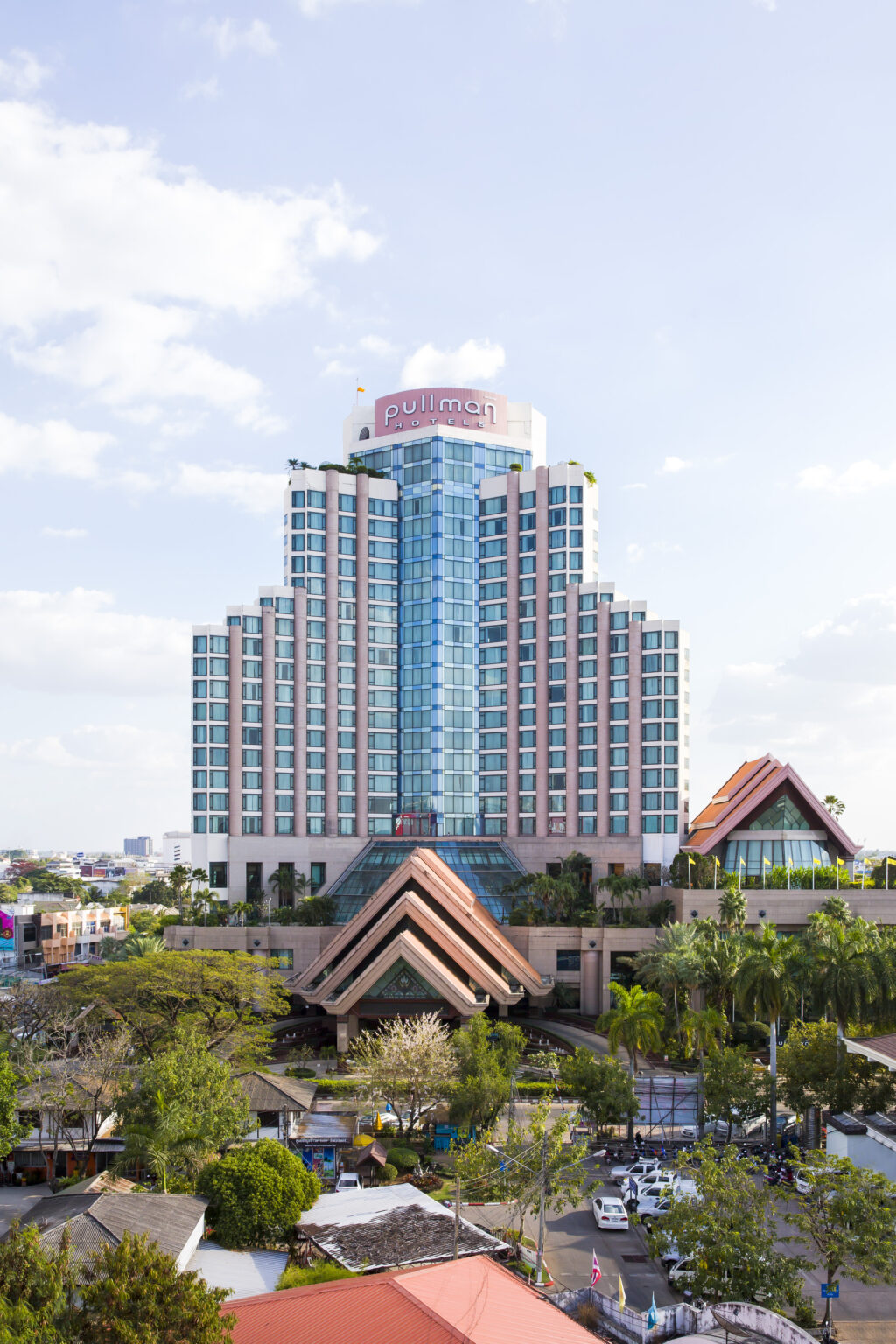 Khon Kaen—the heart of the Northeast, is a city that never sleeps. It's a business center and a portal town for the main routes within the region. However, Khon Kaen is not a sprawling metropolis, for it has managed to retain its 'Isan' charms, which marvellously combines the magic of old Isan with the contemporary.
  For those visiting Khon Kaen, a stay at Pullman Khon Kaen Raja Orchid is undoubtedly recommended. Considered the only five-star international hotel in the Isan region, the hotel is conveniently located downtown, with accommodating facilities and high-speed internet to indulge in. More excitingly, the hotel was also used as the set for 'The Con-heartist' starring Thailand's favorite, Khon Kaen-born superstar: Nadech Kugimiya. So rest assured, because this is all 100% true and not a con in any way.
  Pullman Khon Kaen Raja Orchid is considered the second Pullman Hotel in Thailand to house over 200 luxurious rooms. The hotel also offers a meeting room and a ballroom which can be used to host important key meetings and important events ranging from weddings, exhibitions and receptions. Aside from its modern design and top-notch service, its interior is uniquely stunning with its modern Isan decor. The 'Bai Sri' sculpture in the lobby, for instance, is an auspicious symbol that signifies prosperity and friendship. The hotel rooms also feature Isan-inspired decor, including 'Lai Khid' Isan textile used as a decorative rug to spice up the room.
Another renowned charm of Pullman Khon Kaen is the mouthwatering culinary they offer. From Long Yun Chinese restaurant known for their dim sum lunch buffet to Pavillion Café serving international dishes, appetites will certainly be satisfied. The hotel is also home to the Kronen Brauhaus, the first in-hotel distillery in Thailand, which brews and serves its own beer—a unique offering loved by many locals. On top of that, the hotel's ground floor also houses Baker Basket, where guests can enjoy fresh bakeries and quality coffee from Boncafé—a choice preferred by the hotel since its opening.
Manoon Khunpoo, the assistant F&B managers, personally showed the team around the hotel before treating everyone to delicious coffee. Sharing their impressions of Boncafé, the two noted how they are "impressed with the product quality and the service. In terms of taste, the beans and the coffee are rich in flavour—and our guests all find them very pleasing."