Office Coffee Solution Program
Boost your office productivity with authentic Italian Espresso!
Today, employee happiness is set as no. 1 priority in many organizations. Providing coffee corner with high-quality coffee machine and excellent coffee beans is deployed by top organizations around the world. It enriches office workers' lives and reflects on good corporate image for visitors.
Segafredo Zanetti aims to help you achieve your people strategy with Segafredo Office Coffee Program. The program offers service that does not only serve its core purpose but also provide value that exceeds customer expectations by making office life more pleasant with a cup of coffee from Italy. Therefore, whether you are a small office or a larger corporation, our program is designed to offer flexibility to fit your preference. We offer flexibility to fit your needs.
Select your preferred package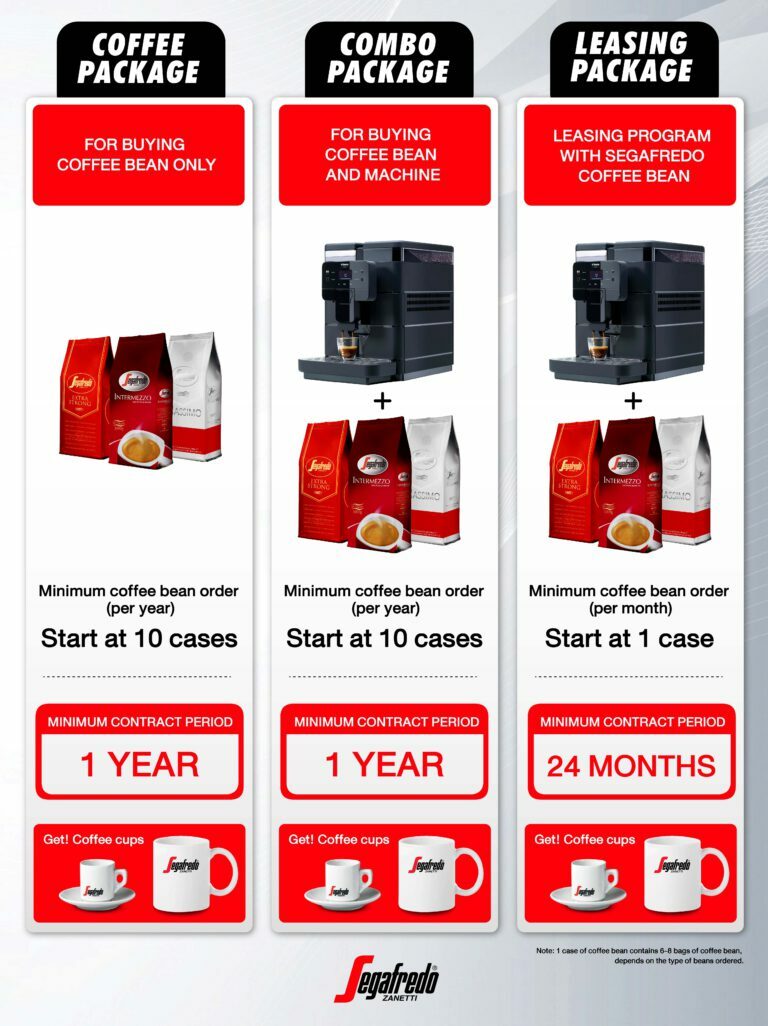 Please fill in the form to receive special offers